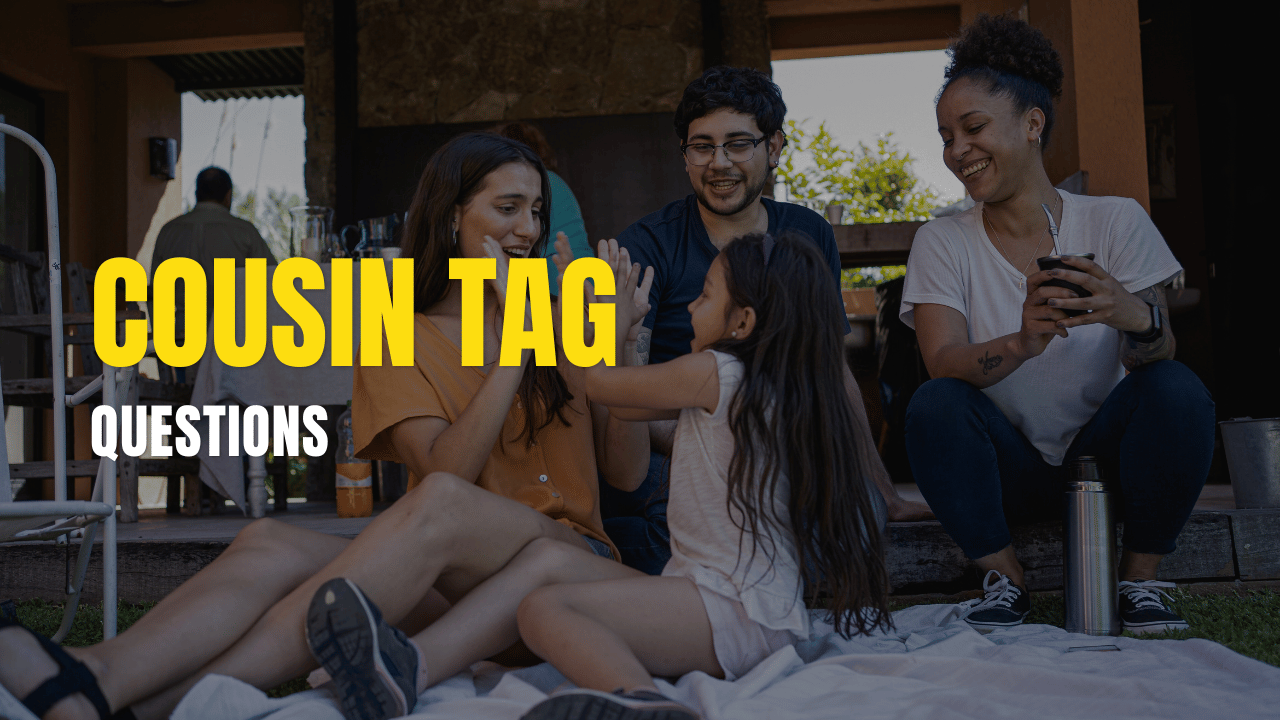 Looking for a fun activity to do with your cousin this weekend? Why not try out the cousin tag questions and put your knowledge of each other to the test! But wait, do you need some inspiration for what questions to ask your cousin? Don't worry, we've got you covered! Our list of carefully selected cousin tag questions will guarantee a great time filled with laughter and memories. So, get ready to bond with your cousin and learn more about each other in a fun and engaging way!
In a cousin tag, you ask your cousin a some questions in order to know how well he or she knows you. Your cousin could be a boy or a girl and of any age. There's no restriction on gender or age over here. the purpose of this activity is to realize how much do you know about each other as cousins while having fun in front of the camera or in form of a blog post.
This is a really fun activity to do with our girl or boy cousin especially if you are sleeping over at their house on a weekend. If you decide to do a cousin tag you'll have to give one answer each to each of the questions asked.
Read More »100 Engaging Questions to Ask Your Cousin for Endless Fun