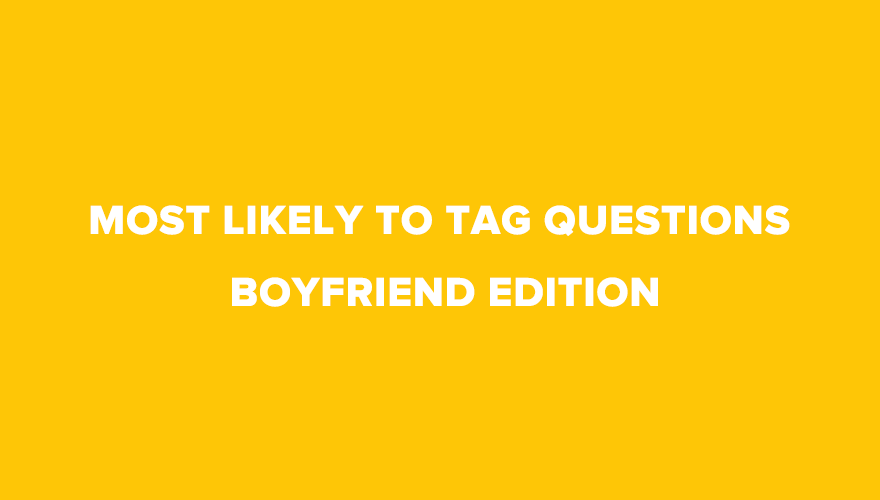 Most likely to tag is a great way to have fun with your boyfriend or girlfriend.
You might find most likely to tag questions all around the web but this post is specially curated with questions of most likely to for boyfriend tag.
Feel free to answer each question and skip if anyone is inappropriate. Don't forget to take a look at some most likely to tag of youtube videos which we added at the end.
[Read more…] about 20 Really Cute Most Likely To Tag Questions – Boyfriend Edition