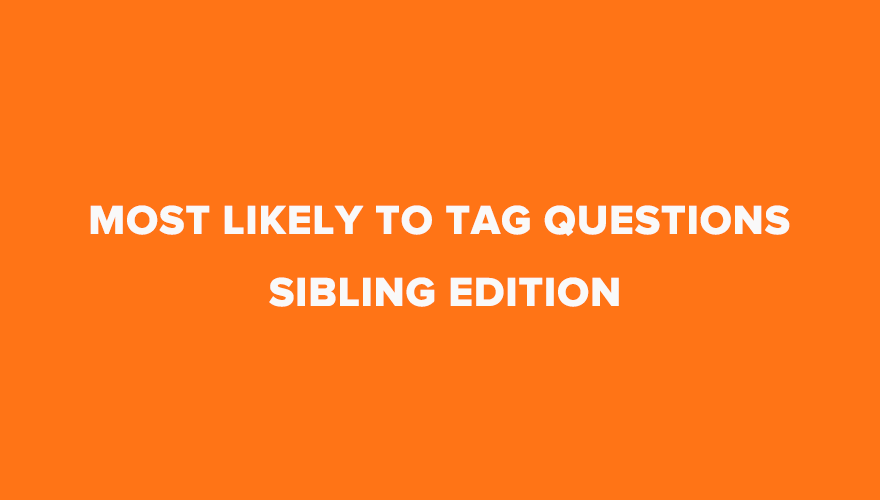 Siblings are the great blessing to have in one's life. No?
Why not have fun with your sibling and ask them these most likely to questions?
These are few questions which you can answer by making a video or simply writing a blog post and even just with your sister or brother you can answer them.
You might come across most likely to questions all around the web but this one is specially dedicated to sibling edition. We've added some great questions that are much more likely you'd love to enjoy.
So go ahead and ask these tag questions to your brother or sister.
[Read more…] about 35 Interesting Most likely To Tag Questions – Sibling Edition