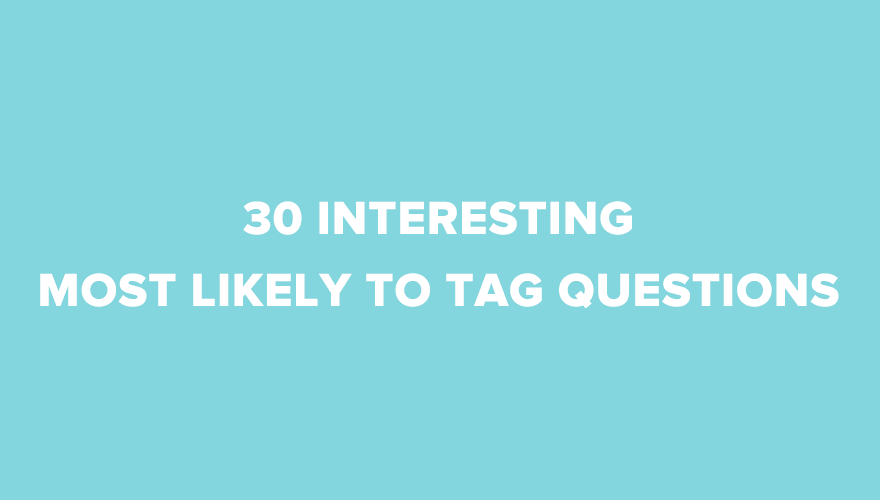 Are you looking forward to do the Most likely to tag but not sure which questions to answer or have no single idea how to do the tag?
Most likely to tag is a series of questions which you answering by making a video or writing a blog post.
There are different versions of this Most likely to tag so now we'll be covering the first version and will be publishing more version on this blog quite often to give you the best questions to have great fun with your sibling, friends, boyfriend, girlfriend or even spouse.
The relationship doesn't matter because you can ask this most likely tag questions to anyone who's ready to have fun with you.
[Read more…] about 30 Most Likely To Tag Questions For Your Next Video