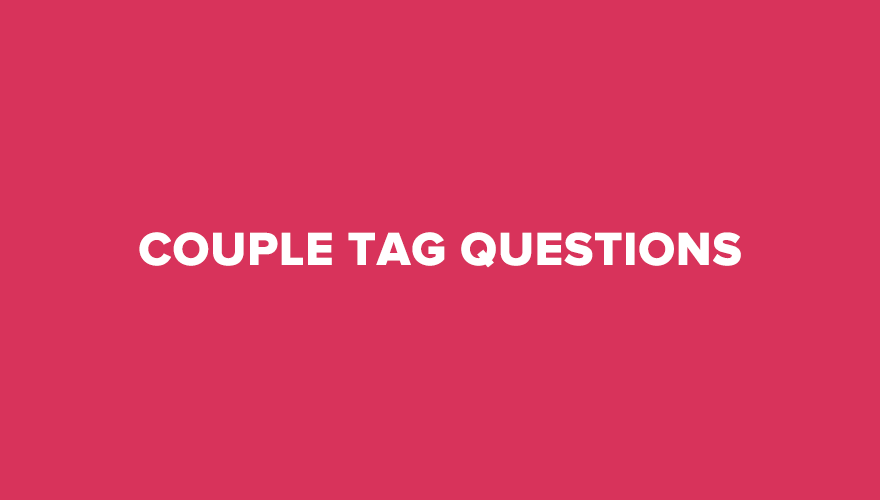 It feels great to have a person in your life whom you can spend your precious time, having great fun and love each other. Isn't it?
Why not play this couple tag questions with your boyfriend/girlfriend or even spouse to have some fun and at the same time find out some more deep details about each other and that will ultimately result in finding out how well you both know each other.
Couple tag questions is a series of questions to ask your partner. This is usually done in a video format but that's not must. You can answer these questions even in a blog post.
So without any ado, let's take a look at some interesting couple tag questions to ask your boyfriend or girlfriend. We've also added some inspiration videos of recent couple tag done by famous youtubers.
List of Interesting Couple Tag Questions
Where and when did we first meet?
Where was our first date?
What was your first impression of me?
When did you meet my family?
Who said "I love you" first?
What dressing do I always wear?
Weird habit of each other?
What I often do in my free times?
How long have we been together?
What was our first road trip?
First thing you noticed about me?
What pisses you off?
What I'm not good at?
What I'm good at?
Favorite feature about each other?
What do we argue about the most?
Do I have any weird obsessions?
Nicknames for each other?
What is my favorite restaurant?
Complete this sentence "You're my…….."?
Now as promised, here's some of the great videos on couple tags which you can watch now to get some idea about your next youtube couple tag. 😉
Enjoy your time with your loved one and thank us later. If there's any other question you want to see in the list.
Let us know in comments and don't forget to share your tag questions video or blog post.