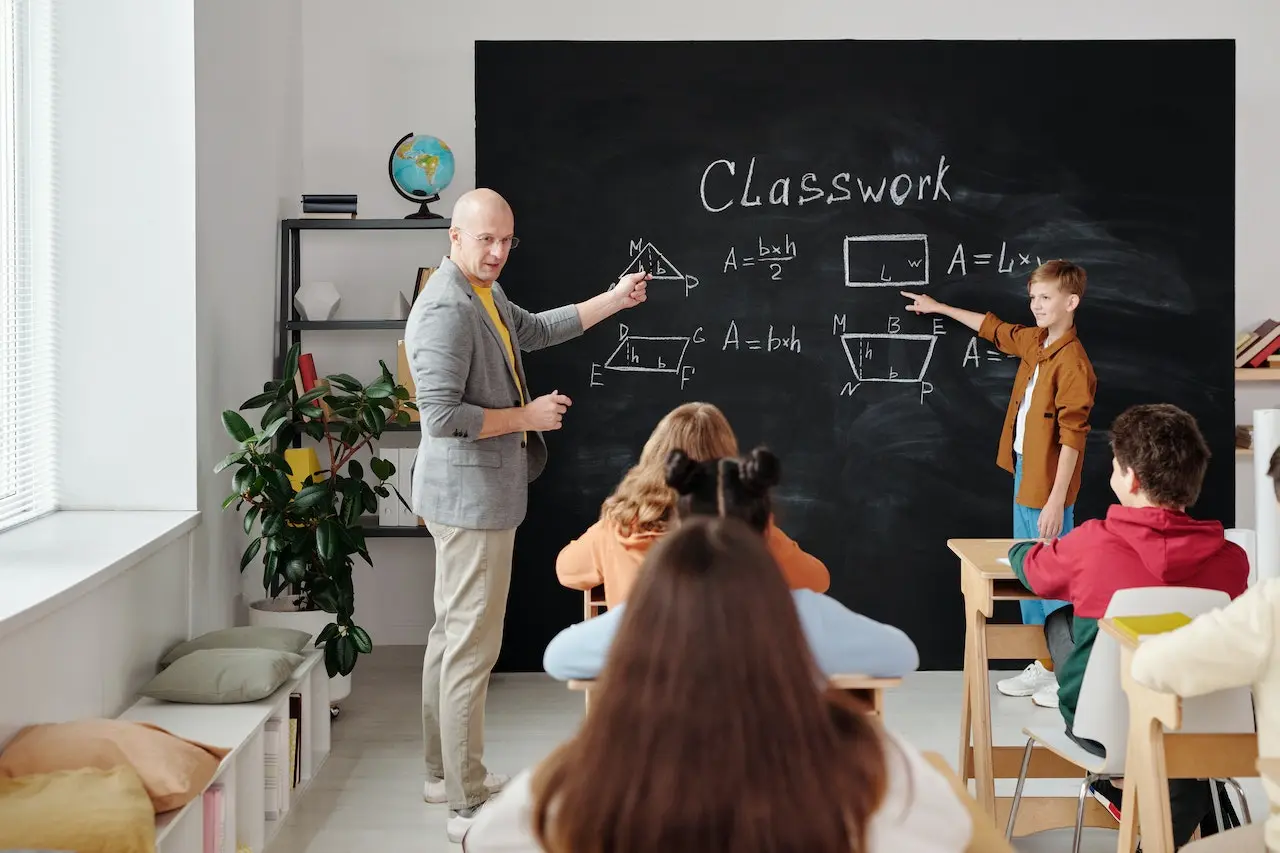 Calling all teachers and education enthusiasts! Get ready for a captivating journey as we shine a spotlight on the incredible educators who make a profound impact on our lives. In this article, we present you with an extraordinary collection of fun and creative superlatives for teachers that showcase the unique qualities, talents, and contributions. From the funniest and most creative to the most inspiring and dedicated, these superlatives capture the essence of the vibrant and diverse teaching community.
In classrooms around the world, teachers play a pivotal role in shaping minds, sparking curiosity, and nurturing a love for learning. They go above and beyond, creating memorable experiences, fostering growth, and inspiring students to reach their full potential. With these carefully curated superlatives, we pay homage to their unwavering dedication, passion, and remarkable abilities. So, join us as we embark on this delightful journey of appreciation, celebrating the exceptional individuals who make a difference in education every day.
Whether you use these superlatives for yearbook awards, teacher appreciation events, or simply to brighten a teacher's day, remember to express your gratitude and admiration for the remarkable work they do. Cheers to all the outstanding teachers out there!
One Word Superlatives
Introducing… The Power of One Word! In this category of superlatives for teachers, we dive into the magic of single words that pack a punch. Get ready to be amused, inspired, and astounded as we celebrate teachers with succinct and playful descriptions that capture their essence in just a word. Join us on this whimsical journey of honoring educators with the power of brevity.
Outstanding
Excellent
Exceptional
Remarkable
Inspiring
Dedicated
Passionate
Knowledgeable
Caring
Empathetic
Motivating
Encouraging
Engaging
Supportive
Dynamic
Creative
Adaptable
Resilient
Trustworthy
Influential
---
"Best" Superlatives
Get ready to meet the crème de la crème of teachers! We present to you the winners of the coveted "Best" teacher superlatives. These extraordinary educators have set new standards in their respective domains, leaving an indelible mark on their students' lives.
Best Teacher
Best Mentor
Best Educator
Best Role Model
Best Inspirer
Best Communicator
Best Innovator
Best Facilitator
Best Organizer
Best Collaborator
Best Problem Solver
Best Motivator
Best Guide
Best Listener
Best Supporter
Best Encourager
Best Empowerer
Best Advocate
Best Communicator
Best Facilitator
Best Leader
Best Team Player
Best Facilitator
Best Planner
Best Strategist
Best Coach
Best Counselor
Best Innovator
Best Presenter
Best Demonstrator
Best Engager
Best Connector
Best Learner
Best Problem Solver
Best Communicator
Best Inspirer
Best Adaptor
Best Multi-Tasker
Best Organizer
Best Advertiser
Best Evaluator
Best Collaborator
Best Observer
Best Evaluator
Best Advisor
Best Moderator
Best Facilitator
Best Motivator
Best Diplomat
Best Promoter
---
"Most" Superlatives
Prepare to be amazed by the outstanding teachers who have earned the prestigious "Most" Superlatives. From the most inspirational to the most organized, these educators have gone above and beyond to make a lasting impact on their students' learning journey.
Most Dedicated
Most Inspirational
Most Caring
Most Knowledgeable
Most Passionate
Most Patient
Most Creative
Most Enthusiastic
Most Motivating
Most Supportive
Most Adaptable
Most Resilient
Most Empathetic
Most Approachable
Most Influential
Most Positive
Most Encouraging
Most Engaging
Most Dynamic
Most Innovative
Most Organized
Most Reliable
Most Trustworthy
Most Resourceful
Most Understanding
Most Versatile
Most Proactive
Most Responsive
Most Patient
Most Collaborative
Most Involved
Most Technically Skilled
Most Detail-Oriented
Most Efficient
Most Respectful
Most Friendly
Most Supportive
Most Adaptable
Most Knowledgeable
Most Encouraging
Most Reliable
Most Creative
Most Innovative
Most Passionate
Most Patient
Most Influential
Most Dedicated
Most Inspirational
Most Caring
Most Dynamic
---
Most Likely To Superlatives for Teachers
Let's dive into the intriguing world of predictions and possibilities with the "Most Likely To" Superlatives for teachers. Discover which educators are most likely to bring the dance floor to the classroom, start the next big trend, or make you burst into laughter with their contagious humor.
Most Likely to Burst into Song and Dance during Class
Most Likely to Be Mistaken for a Student
Most Likely to Create an Engaging Classroom Environment
Most Likely to Have the Best Classroom Decorations
Most Likely to Bring Homemade Treats for Students
Most Likely to Have the Funniest Jokes
Most Likely to Organize Field Trips That Students Love
Most Likely to Stay Up All Night Grading Papers
Most Likely to Inspire Students to Pursue Their Dreams
Most Likely to Incorporate Technology in Innovative Ways
Most Likely to Have a Perfectly Color-Coded Planner
Most Likely to Make History Come Alive
Most Likely to Encourage Student Collaboration
Most Likely to Use Memes to Teach Concepts
Most Likely to Have the Best Science Experiments
Most Likely to Have the Coolest Classroom Pet
Most Likely to Create a Positive Classroom Community
Most Likely to Always Have a Stash of Extra Supplies
Most Likely to Make Every Lesson Interactive
Most Likely to Inspire a Love for Reading
Most Likely to Be Caught Doing Silly Dance Moves
Most Likely to Be the First One at School Every Morning
Most Likely to Win the Teacher of the Year Award
Most Likely to Have an Incredible Art Display
Most Likely to Make Math Fun and Exciting
Most Likely to Create a Welcoming Environment for New Students
Most Likely to Organize Creative Projects and Presentations
Most Likely to Have the Best Classroom Library
Most Likely to Remember Every Student's Birthday
Most Likely to Make History Lessons Unforgettable
Most Likely to Foster a Love for Science
Most Likely to Have the Best Classroom Games
Most Likely to Incorporate Music into Lessons
Most Likely to Be Found Dancing in the Hallways
Most Likely to Connect Lessons to Real-World Experiences
Most Likely to Win the Teacher vs. Student Challenge
Most Likely to Have a Green Thumb and a Classroom Garden
Most Likely to Encourage Creative Writing
Most Likely to Make Every Student Feel Valued
Most Likely to Have the Best Sense of Humor
Most Likely to Incorporate STEM Activities
Most Likely to Create a Supportive Learning Environment
Most Likely to Bring Science Fiction to Life
Most Likely to Have the Best Chalkboard Art
Most Likely to Organize Inspiring Field Trips
Most Likely to Use Drama to Teach Shakespeare
Most Likely to Be the First to Volunteer for School Events
Most Likely to Teach Lessons Outside the Classroom
Most Likely to Create a Positive Impact on Students' Lives
Most Likely to Make Learning an Adventure
---
Creative Awards Ideas for Teachers
Brace yourself for a delightful celebration of teachers' creativity and ingenuity with our Creative Awards Ideas for yearbook. We honor those who don the cape of a classroom superhero, blaze trails with their innovative teaching methods, and leave an everlasting legacy in the world of education.
The Energizer Bunny: Always full of energy and enthusiasm, this teacher keeps going and going!
Master Multitasker: This teacher has a knack for juggling multiple tasks and responsibilities effortlessly.
The Storyteller: Known for captivating students with their engaging and imaginative storytelling skills.
Tech Guru: The go-to person for all things technology-related, this teacher is a wizard with gadgets and apps.
The Encourager: This teacher excels at providing support, motivation, and encouragement to students.
The Creative Genius: With their innovative ideas and artistic flair, this teacher brings creativity to the classroom.
The Fun Facilitator: Known for organizing and leading exciting and enjoyable activities that make learning fun.
The Calm Captain: No matter the situation, this teacher remains calm, composed, and a pillar of stability.
The Problem Solver: This teacher has a talent for finding solutions and helping students overcome challenges.
The Super Organizer: With impeccable organizational skills, this teacher keeps everything in order and running smoothly.
The Time Traveler: Known for bringing history to life and making the past feel present and relevant.
The Explorer: This teacher inspires curiosity and a sense of adventure, taking students on educational journeys.
The Motivational Maestro: With their words of inspiration, this teacher ignites a passion for learning and self-improvement.
The Grammar Guru: A master of language and grammar, this teacher ensures students' writing is top-notch.
The Meme Master: This teacher has a talent for incorporating humor and memes into lessons, making them memorable.
The Innovative Instigator: Always coming up with fresh and inventive teaching methods to engage students.
The Compassionate Listener: A teacher who truly listens and empathizes with students, providing a supportive ear.
The Enthusiasm Dynamo: This teacher's contagious enthusiasm and love for the subject inspire students to share the same passion.
The Team Player: Known for fostering collaboration and teamwork among students, creating a harmonious classroom environment.
The Knowledge Navigator: With an extensive wealth of knowledge, this teacher guides students on an educational journey of discovery.
---
Now let's conclude our article on superlatives for teachers, we hope you've been inspired by the incredible qualities and talents that educators possess. These superlatives for your teachers will not only add a fun and light-hearted touch to teacher appreciation, but they also serve as a reminder of the impact teachers have on our lives. Let's continue to celebrate and support your teacher who shape the future generation.