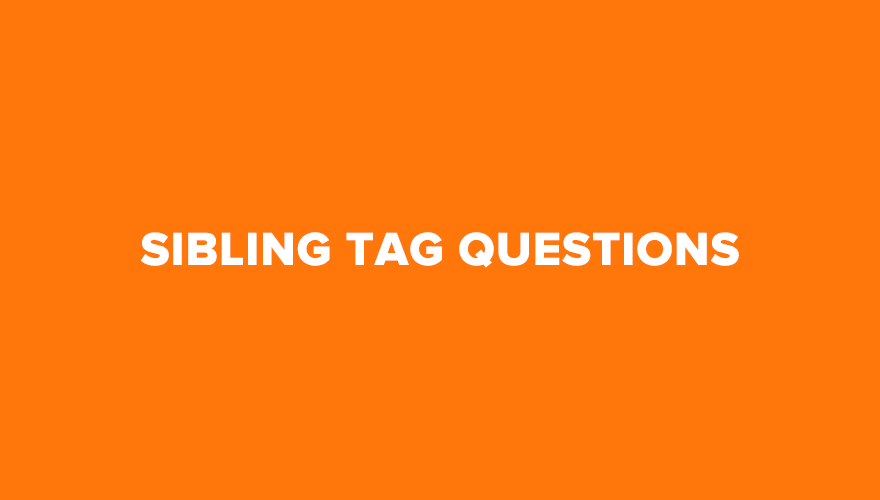 Looking for sibling tag questions to make a video and have some fun with your lovely brother and sister?
We created this complete list of the best sibling tag questions which you can use now to ask your sister or brother to get to find out who knows each other more.
It doesn't matter if what age group you or whether your sibling is a brother or sister, you can still play this sibling tag questions game. Remember age and gender shouldn't be on the way to enjoy with your brother sand sisters.
So have fun. Enjoy these asking these questions tag to your siblings.
Don't forget to share your video with us in comments once you're done. 😉
[Read more…] about 30 Awesome Sibling Tag Questions To Ask Each Other