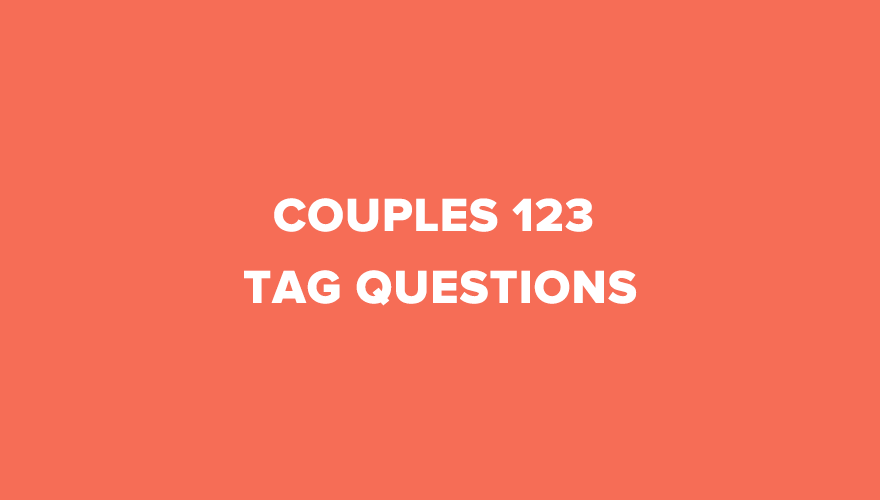 Couples 123 tag questions are the series of different questions which both couple answer together. This is usually done while making a video of yourself answering these tag questions and then uploading it on Youtube to share with your subscribers and users.
There are certainly some easy rules on how to play couples 123 tag questions game. So here is the basic rule.
How to play this game? (rules): You and your partner count to 123 and answer the question at the same time. You both answering the questions within your head and start counting 1,2,3 so when you say 3 both answer the question very loud.
Let's take example of question #1: If I could be married to any movie star who would it be? In my head: *Joe shmoe*
In Significant other's head: *Jack Smack*
SAYS OUT LOUD TOGETHER: 1,2,3, Go
Together: Me: JOE SHMOE , Partner : JACK SMACK
List of Couples 123 Tag Questions
If your bf/bf could be married to a movie star who would it be?
If your gf/bf could be a celebrity who would it be?
You've gone to 711 to get milk and decide to buy your bf/gf a treat, what did you buy?
What percentage of house work would your bf/gf say that they do?
If your bf/gf could choose one thing for you to get rid of, what would it be?
What is your bf/gf most used cuss word?
What is your bf/gf ultimate favorite movie?
What is your bf/gf most repeated sentence or phrase?
A meteor just hit, you've saved everything important, what would your bf/gf go back to get?
The saying opposites attract is true because me and my bf/gf are opposite at _______?
(Source: Yahoo answers, tagsquestions.tumblr.com and internet)
Now as promised we usually share some internet tag questions done by our youtubers. So here are some of the great couples 123 tag questions for youtube video tag. Take a look.
This one is from our lovely Zoella and her boyfriend.
Lovely hairs..
Enjoy great time with your partner and have fun answering these funny couples tag questions 123.