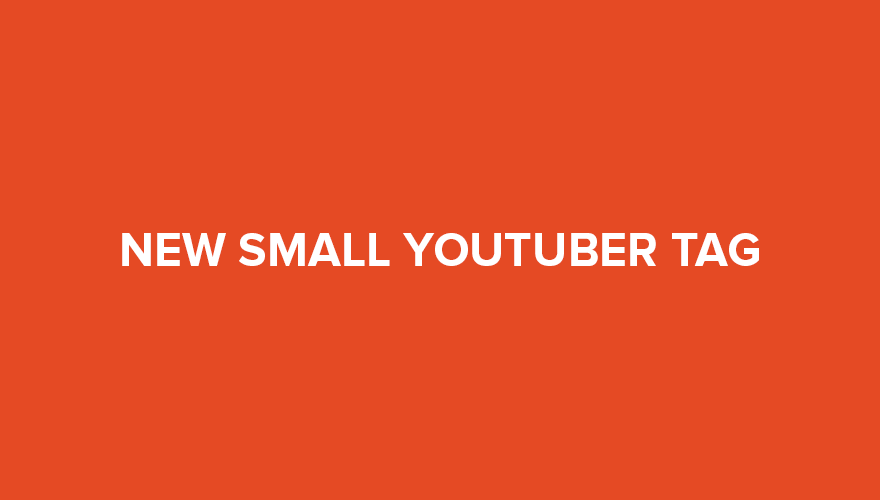 Youtube has now become the biggest source of connecting with hundreds of people within minutes. If you want to convey a message or catch up with many people at the same time then, a youtube video could be the best source for you. Whether you are a YouTube celebrity or a newbie YouTuber, people always want to know about people in order to interact with them in a better way. For this purpose small YouTuber tags can be the best option.
Small Youtuber tags is basically a series of random questions that people ask to get to know about the YouTuber they are following. It is a simple yet fun-filled way to determine the personality of someone, their likes dislikes, any random thoughts turned into questions need to be answered. Since the time you tuber tags has been introduced, people are drooling over the concept of getting in touch with a person by the simple set of questions. This is an exciting and amazing way to know about people. Check out the following exemplary questions and let the fun begin:

I am sure these small YouTuber tag questions will be the simplest way in knowing about people yet having fun at the same time!
Small Youtuber Tag Questions
What inspired you to start making videos?
How long have you been on Youtube, and have you had other channels?
Where do you see yourself (& your Youtube channel) in the next 5 years?
What message are you trying to get across with your videos?
Do people from school find your channel?
What does your username mean?
Describe your Youtube content in one sentense
How many objects is your tripod made out of?
How many pennies have you made in the last 28 days?
Which window do you film in front of?
What inspires you to keep making videos even when you haven't found success yet?
What video are you most proud of?
Who are your favorite Youtubers?
What video would you create if you had an unlimited budget? Think BIG!
How much time do you spend on Youtube everyday?
Do you watch your favorite programs regularly on Youtube?
Best thing about YouTube?
Worst thing about YouTube?
Which software do you use for Video editing?
Which camera do you use to record videos?
Why should anyone subscribe to your channel?
Have fun asking these questions in your small Youtuber tag. Don't forget to check our new Youtuber tag questions.