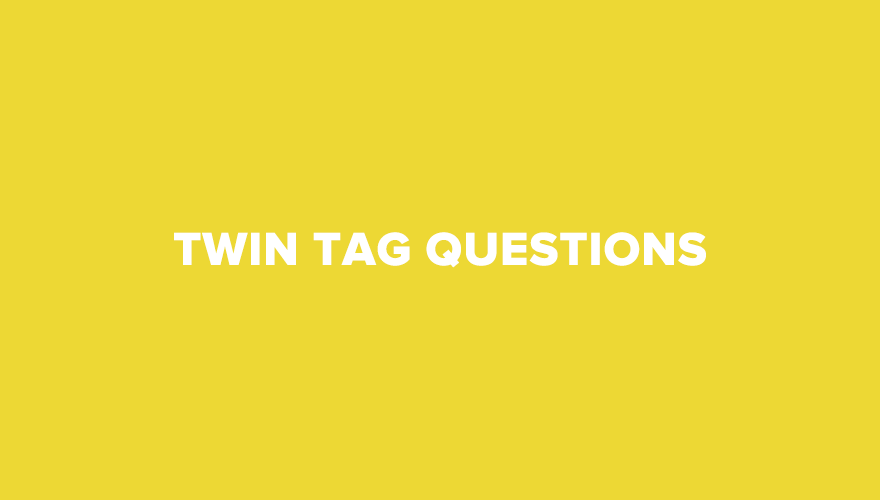 Being a twin is like being born with a best friend.
Isn't that true? It feels great to have a twin brother or sister who looks just like you and is actually your best friend.
So why not have some fun together?
Twin tag questions are the series of questions to ask your twin sister or brother and shoot a video together to upload on youtube channel.
Here is our collection of best twin tag questions for your youtube video. Feel free to answer, share and have fun with your twin and find out how well you know about each other.
List of Interesting Twin Tag Questions
Who's the oldest?
Favorite memory together
Each others dream job?
Who takes longer to get ready?
Do you have anything matching?
Did you ever dress alike?
Song you would describe each other
One thing that you can do well that the other can't
Do you have the same personalities?
Silliest question about being twins
Describe each other in three words?
One thing that annoys you about each other ?
Nicknames you have for each other
What do you order at fast food restaurants?
Favorite thing about each other?
Are you identical?
Favorite film you've seen together and why?
Who's good cook?
Describe the last thing you did with your twin.
Complete this statement: "My twin sister/brother is…"
Enjoy fun with your twin sister or brother. Now as promised, here are some of the interesting twin tag questions we found on youtube. I'm sure you'd really like watching them.
These two sister looks so similar! 🙂
This one is actually Twin brother and sister tag which you'd love to take a look.
Have fun with your twin by asking these questions!